---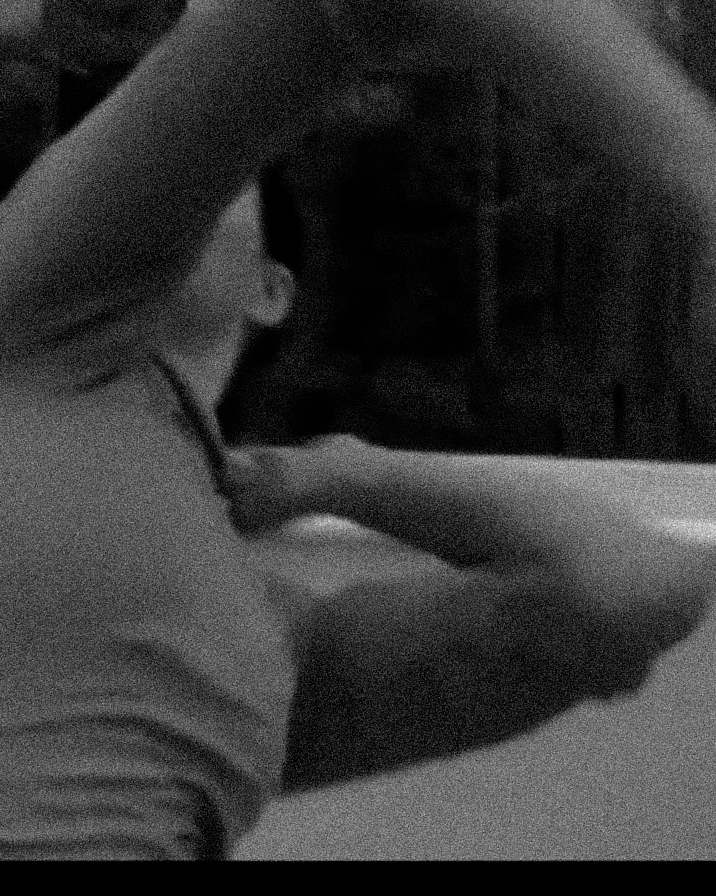 ︎︎︎ INSTAGRAM

︎︎︎
WORK
EMILY GUNN: ON THE ABSENCE OF PHYSICAL CONNECTION DURING THE PANDEMIC
BY MARIE ALBERTO

TELL ME ABOUT YOURSELF.
I am a contemporary dancer originally from the North East of England. Having trained in ballet and musical theatre as a child, my current practice is slightly different from what little me would have expected. But that for me is the joy of dancing, it is always changing and allowing you to explore movement you could never have expected or prepared for. I would say my approach, therefore, is reminding myself to be open to exploration.

HOW HAS THE ABSENCE OF PHYSICAL CONNECTION DURING THE PANDEMIC AFFECTED YOUR CREATIVE PROCESS, STATE OF MIND AND BODY AWARENESS?
It's been very odd. I'm sure I'm not too different from others in expressing that there were moments, especially in the first lockdown, where finding time in the day to dance was my refuge; then in other days it left me so frustrated and sad really. Which is not a feeling I was used to associating with my dance practise. So this year has really been a year of deep personal exploration to work out what I was missing by not being in the studio. I think I've realised it really is connection. I love my own company don't get me wrong, leave me with my own thoughts and I can disappear for a week, but there is nothing like being in a studio with a group of people doing what they love. Witnessing that kind of magic up close really is a blessing I have come to realise I took for granted. While it's been a lesson learned through deep discomfort and many long video chat conversations with good friends. I've come to realise state of mind really affects our creativity and relationship to our body. Cultivating a healthy relationship with our mind is just as important as taking care of our physical health.

HOW DID YOU EMBRACE THE ADVANTAGES AND CONSTRAINTS OF TECHNOLOGY IN YOUR MOVEMENT PRACTICE?
To be honest it took me a couple months to accept it as a viable mode of exploring my movement practise. When I was in the studio learning phrases through a video used to be the absolute bane of my life, I don't know what it is but somehow, it's harder to pick it up. But now I've had almost a year to get used to it, I've realised it's one of the few silver linings of this time. I can try out so many styles without feeling a sense of pressure to excel, I'm finding joy for types of movement that I wouldn't have previously had the time to delve into.

WHAT IS YOUR TOP THREE ADVICES TO OTHER DANCERS AND MOVEMENT ARTISTS FOR PRODUCTIVITY AND EFFICENCY AT HOME?
(1) You know your body and you know what it needs but make space in your day to check in with what your mind needs also. Even if it's just ten minutes at the end of the day to write some thoughts. Nourish your thoughts and encourage kindness towards yourself.

(2) Set yourself goals that you know you can achieve in the day and then set one bigger goal to achieve in the week. This could be taking a walk and making sure you get outside in the fresh air, setting yourself an improvisation task that you want to explore, or take an online class that you would never dare to do in person; because I'm sure you'll find you're much better at it than you think.

(3) Get up in the morning! If I stop paying attention to myself I am so guilty of flipping my sleep cycle, so that I'm awake at the unsociable hours of three/ four am. Especially in these lockdowns and self-isolation periods, give yourself a schedule, try your best to stick to it and fill your day with things that bring you joy.